Ultimate Guide to Chinese New Year Gifts
3 min read
Chinese New Year is the most important holiday in Chinese culture, and the tradition of exchanging gifts has been part of the celebration for centuries. While Chinese New Year gifts are always appreciated, choosing the perfect gift can be challenging. Here is an ultimate guide to help you choose the best Chinese New Year gift to give to your loved ones.
Symbolic Gifts:
Chinese New Year gifts are often symbolic, to bring luck, good health, and prosperity to the recipient. Popular symbols include the dragon, the phoenix, and the five-clawed golden dragon, which represent power and good fortune. Other symbolic gifts include mandarin oranges, tangerines, pomelos, and the character fu, which means "good luck."
Personalized Gifts:
Personalized gifts are a great way to show your loved ones how much you care. If you're looking for something unique, consider having your gift personalized with their name or a special message. A personalized Chinese New Year gift will be a memorable keepsake for years to come.
Gift Baskets:
Gift baskets are a classic way to show your appreciation during the Chinese New Year. Filled with traditional delicacies such as mooncakes, Chinese teas, and dried fruits, gift baskets can be customized to fit the recipient's taste. Gift baskets also make excellent corporate gifts, as they demonstrate thoughtfulness and care.
Useful Gifts:
When choosing a cny gift, it's important to think about the recipient's needs. Useful gifts such as kitchenware, technology gadgets, or home decor items are always appreciated. For example, a set of Chinese-themed teacups or a high-tech water purifier would make a great gift.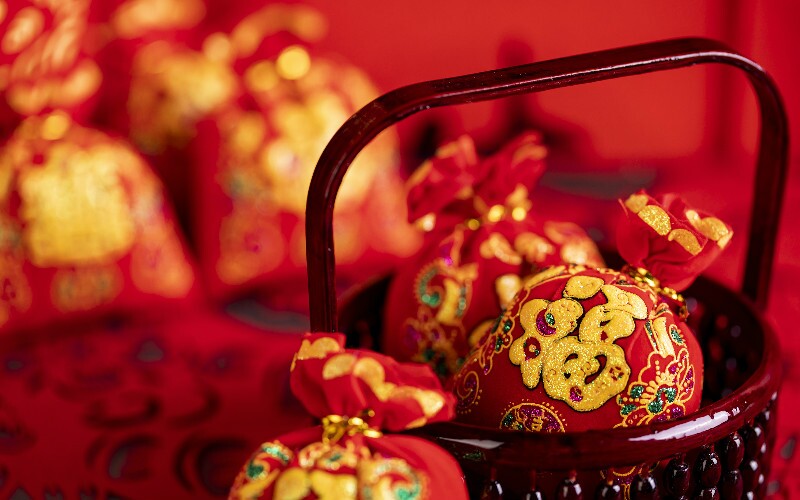 Fashionable Gifts:
When it comes to fashion, the Chinese New Year is the perfect occasion to give something stylish. Clothing items such as traditional qipaos, embroidered jackets, or modern Chinese-inspired pieces are sure to be a hit. Accessories such as jewellery, handbags, and scarves are also great choices.
Gift Cards:
For those who are difficult to shop for, gift cards can be the perfect solution. Gift cards can be used for anything from online shopping to travel, making them a great option for any budget. Gift cards can also be tailored to the recipient's interests, so it's easy to find a card that's perfect for them. For example, if the person loves to travel, you can give them a gift card for a hotel chain or airline. If they're a foodie, you can get them a gift card to their favourite restaurant. There are also plenty of online stores that offer gift cards, so you'll have plenty of options to choose from.
Gift Experiences:
Gift experiences are a unique way to show your loved ones how much you care. From dinner at a Chinese restaurant to a trip to a Chinese cultural centre, gift experiences are sure to be remembered for years to come. Gift experiences are also great for creating lasting memories. Whether it's a spa day, a cooking class, or a day trip to a nearby city, these experiences can create lasting memories that will be treasured for years to come.
Conclusion:
Chinese New Year is a special time to show your appreciation and gratitude. Whether you choose a symbolic gift, a personalized item, or a gift card, your thoughtfulness will be remembered for years to come. With this ultimate guide, you'll be able to find the perfect Chinese New Year gift for your loved ones.